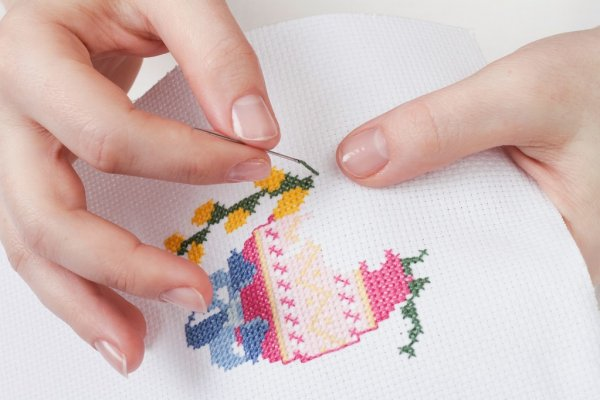 Sometimes, we can't prevent slumps in our work. Even in embroidery, there comes a time where we draw blanks. This is especially frustrating when we have our precious, fleeting day off and we spend it just staring at our empty canvas forlornly. You don't have to do that, most of the best embroidery are taken from real life (or fictional) inspiration!
There can be several sources of inspiration for your embroidery to become beautiful and detailed. Just like artists that paint from the eye's view, so too can you draw life into your work. Nature is one of these inspirations that both artistic methods often use as bases for their work. There can be a lot more. Let's check them out and get working, shall we?
1. Stained Glass Designs
This one is a beautiful outline to follow. Stained glasses are often making use of colorful threads, and their designs are solid and easy to follow as well. Not only that but filling in those sections with your choice of color is fun, even your kids can participate! The result will look like beautiful pieces of jewels made from thread, which will pretty up a simple room.
You can find stained glass designs online or follow the one you can find in most churches and old buildings. You don't have to follow the design, you can sketch out something after checking stained glasses out on google.
2. Mosaic Designs
In a way, Mosaic designs are similar to stained glass design, only that mosaic designs are originally made from ceramic, stone, and other colorful solid materials. It can also be made by tinier parts, while stained glass has large sections to fill in.
When choosing this design, you can make bold but uncomplicated designs to easily embroider a beautiful picture or pattern. This one needs a lot of work, but it's work that doesn't need much thought. You're basically embroidering something like small stones, ceramic, or glass into the picture, so it becomes a relaxing process as you go along.
3. Nature
This inspiration is the most plentiful source you can use. Nature is everywhere, in every rustling leaf and growing wildflower by the concrete pathway. You can just look out of your window and find inspiration from this natural resource.
Though some may live in cities that are too industrialized, you can always look them up on the internet. There, you have billions of pictures to pick from and draw inspiration from. Nature has all colors in its arsenal, and you'd be surprised how beautiful they are when embroidered, sometimes too unique that no thread can match the exact color they have, especially flowers.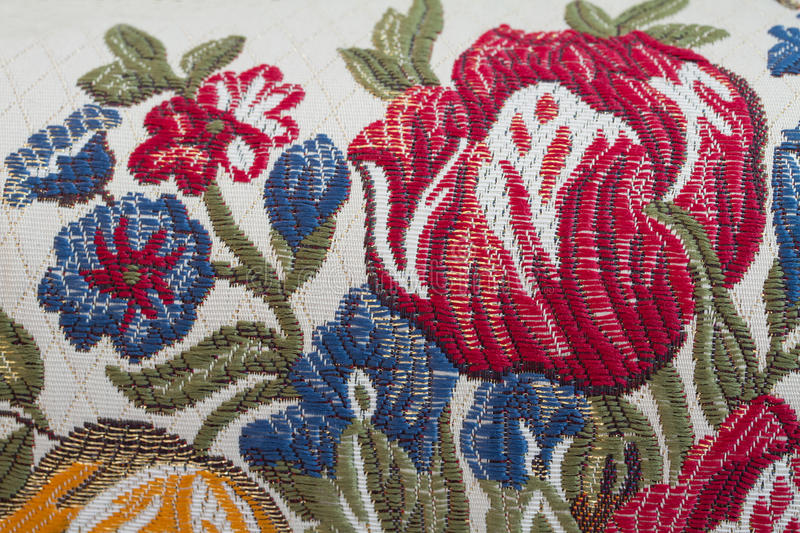 4. Simplified Painting Design
You can easily find this design when you go out to museums or painting exhibits. Paintings that often have beautiful landscapes or any work that isn't abstract can be converted into embroidery.
As paintings can have complicated shades of colors, it is recommended to simplify shades, base, and light colors with one color of your choice respectively. This way, you can capture the essence and bigger picture while still doing less of a job. Sometimes embroidering complicated designs using a lot of colors can destroy the picture as a whole. As they say, less is more.