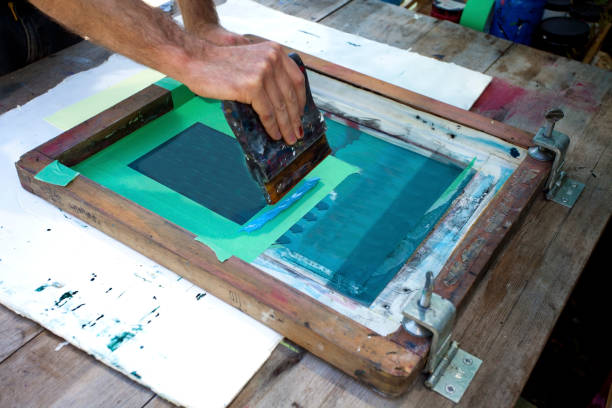 Screen printing may be considered an "old school" way of producing designs on many substrates such as t-shirts and other surfaces. But because of the "custom-made" trend that's been going around, this method has been used more often than ever. Read on to find out the benefits of silkscreen printing.
1. Durability
This method is more durable than other methods like heat press. Unlike digital and vinyl heat transfer that doesn't last long after the first several washes, screen printing lays down thick and sizable amounts of ink upon the material, where it will absorb it. This means no matter how much you wash it, it won't fade nor chip away.
This is especially true with cotton bases such as t-shirts and other cloth, but this method can also be used on wood and paper as well, and still last. Other methods will have their designs fade in direct sunlight, but screen printing has no such problems, as it is not photosensitive.
2. Perfect For Simple Designs Or Logos
This technique has been the to-go method for single or dual color designs. This is especially popular with many companies that want to create merchandise such as t-shirts, keychains, notepads, cups, and even caps. This is because screen printing is easy, fast, and durable when it comes to printing on text or logos that don't have a complicated design or too much color.
As such, photographs aren't suitable for this method. Vinyl or digital heat presses are more suitable, yet they aren't fit for company orders, as these methods specialize in making a single product with more palettes. It also takes a long time to do so.
3. Versatility
This method boasts its flexibility in terms of its base surface. You can almost print screen any design or logo on any flat surface you want, such as wood, plastic, metal, fabric, or paper. It can even be done with obscure items as long as you study the angle and have practiced it many times.
With this characteristic, stationary, phonebooks, even laptop bags, and other flat-surfaced products can be customized. Also, because of its easy technique, you can start your own business making customized tote bags, metal accessories, and do as far as screen printing calligraphy on planners and journals. This method opens many business opportunities for almost anyone.
4. Great For Large Orders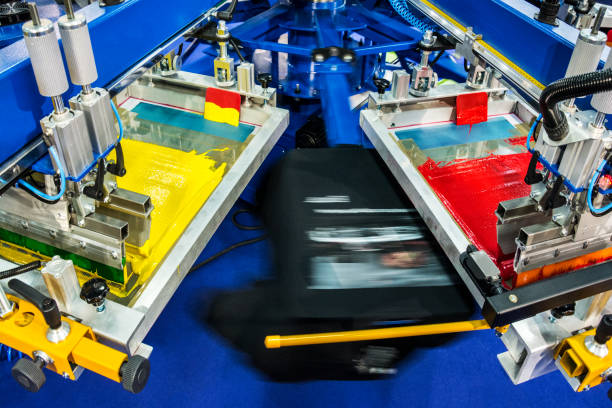 One of the great things about screen printing is its easy set-up, easy process, and almost immediate results. Because of this, ordering from screen printing businesses cost less than doing it with single orders.
Once it's set up, you can already do your designs on the t-shirts or other products and you're ready to go. Unlike digital or vinyl, which costs more time and money to do so, making them ideal for single purchases.
5. Works For Dark-colored Merchandise
Heat press designs get lost in dark t-shirts, like navy blue and black. The immediate instinct would be placing more layers of colors, but by doing this, the design becomes bulky and more prone to crack and fall to pieces. Unlike that, screen printing lasts long and makes use of the fabric itself to absorb the color instead of placing another material on top of it.
It can also still be seen in many dark shirts. Because screen printing uses a type of paint that retains its color even after being absorbed, white is still as opaque as other bright colors on a black surface.